Dancer's Gallery
has moved to Cooper City, FL
Our new location includes 10,000 sq ft facility + New & Improved Class Rooms, Come Join Us.
Dancer's Gallery has been providing quality dance instruction in south broward for over 20 years. Among our many offerings include: Jazz, Ballet, Tap, Hip-Hop, Contemporary, Urban Funk, Musical Theater, Voice, Piano, Silks, Belly Dance, Flamenco, Acro, private classes and more.
Our unique After School program offers pick up from local schools, homework help, computer lab, in house snack bar / café and many performance opportunities throughout the year. For a limited time in the Fall 2016-17 After Care includes a FREE recital costume for the big end of year show. Exciting classes like belly dancing and aerial silks make this not just another after school program in Cooper City.
We are conveniently located on Flamingo Rd between Stirling Rd & Griffin Rd, directly across the street from St. Mark's Catholic Church (The tower with the 3 bells). Register on-line TODAY
Our amazing black box theater let's us put on a show for intimate performances and stage presence skills building. We provide dance instruction for students of all ages beginning at age 2 to adults and everything in between.
Our Experience Makes The Difference
Our instructors have been carefully selected based on education, training, and experience. Their knowledge of the performing arts and their ability to instill a positive self-image in each student are our prime criteria. A solid foundation in the fundamentals of dance and self-discipline are strongly emphasized by our teachers.
We offer classes six days a week morning through evening. Call us at 954-437-9910 or stop by anytime.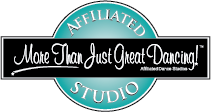 If you can DREAM it, You can BECOME it!
After School Program
Come Dance With Us After School! Offering a one-of-a-kind performing arts after school program. Monday-Friday until 7:00 p.m. FREE Transportation from most local schools. Homework helpers included. Tutoring available as needed. Daily classes for all levels include: Tap, Jazz, Hip Hop, Belly Dance, Contemporary, Acro, Acting and more. Performing opportunities in the Winter Show and end of year Recital. Call us for more information and ask about our early registration promotion: 954-437-9910 or visit us at 12323 SW 55th St. Unit 1010 Cooper City, Fl 33330.
Read More
Testimonials
Dancer's Gallery is a place I consider my childhood and where I grew up. Christie Stark is the most dedicated and welcoming Dance teacher and studio owner I could ever imagine. I looked up to her each and every day and considered her my role model as well as the rest of the dance teachers there. Along the way I made some lifetime friends and memories I will never forget. Dancer's Gallery will forever be in my heart and is the best place for anyone to find their passion in dance. It goes way beyond just a dance studio. It becomes a second home. XOXO

I want to give a HUUUUUGE shoutout to Dancers Gallery on Flamingo near Sterling!! I'm going crazy with just just two kids while school is closed, but they opened their doors to all kids today in our community for a free Irma Relief Day Camp and discounted prices the rest of the week until school resumes.

It was our first time there, and I can't say enough good things about how well organized it was as well as how kind all the staff were. It's a HUGE studio run by people with even HUGER hearts.

My daughter has been a CAST Member at Dancers Gallery (Competition Team) for 4 years now and her growth as a dancer is just amazing! I am looking forward to a great competition season this year!Their summer intensive is 2nd to none and the instructors take pride in their work and love our children as if they were their own!
Love our Dancers Gallery Family!

Dancer's Gallery was heaven on earth for my daughter. She danced there from the age of 3 until she was 14 years old. The teachers are wonderful. The atmosphere makes you feel comfortable to drop your child off at class and run an errand. My daughter would live there if she could! Ms. Christie was not only one of her instructors she became family. I feel privileged that my daughter had the chance to attend! Dancer's Gallery helped make my daughter the confident young lady she is today.

I have been a part of Dancer's Gallery for 18 years and it's been the most amazing experience. Miss Christie is one of the most amazing people I've ever had the pleasure of knowing. Miss Christie and her entire staff go above and beyond for their students. This new studio in Cooper City is amazing. You feel like home when you walk in there. I wish Miss Christie and the entire staff of Dancer's Gallery all the best in their new home.

Dancer's Gallery is the best studio ever! It feels like home. This beautiful arts center is the best place you can ever find in Florida with the best instructors, the best training and the best people.

From the minute you walk in here, it feels like a family environment. My girls have been dancing here for over 3 years and I have enjoyed seeing them fulfill their dreams in dance.

My daughter has been growing up with Dancer's Gallery since she was 3. She now teaches the next generation of artists. Her career in the arts flourished into: Dancing, Acting, Singing, Modeling, a Marlins Mermaid, Choreography, and has featured as a dancer in the movie "Rock of Ages". I attribute her talented skills to the training, discipline and opportunities offered in this wonderful environment.

" Dancer's Gallery is the best dance studio around. Their facility is like no other and they offer a huge variety of performing arts for children and adults. Each instructor brings their own style and offer a lot of freedom of expression while focusing on technique. I love it there and love the fact that my two boys and daughter can share the experience of dancing at Dancer's Gallery. BRAVO! "